Ok, time for another APB. Can anyone ID the artist responsible for this picture? I've seen many similar ones, but none that I've ever was sure were by the same person.
And like the entry from
last month
, its got those pixels. Those oh so critical to keep us innocent and pure pixels. Though like so much Japanese transvestite stuff, the male looks every bit as feminine as the females - and this fellow has some pretty nice boobs if ya ask me! Ahhhh, ya gotta love Japan! :)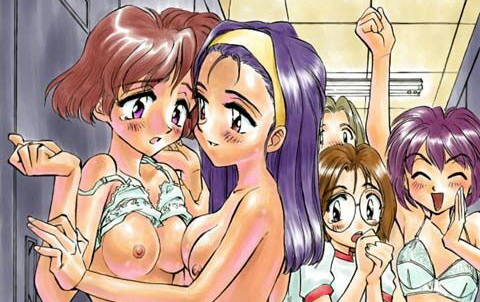 Anyway, if someone knows who this is,
I am very curious
.
And don't ask me why, but one of my earliest fantasies was being forced to go to an all girl school, where I got caught, and then of course, dominated. I've always had a fascination for that sub-genre.