1) Time is relative
Ya know, on HGTV everything is always done up really perfect in 30 mins. And well... that's just not my experience. Plus, it's a whole lot messier IRL. If you want to see from start to present, it's
here
.
2) Sounds & looks like fun
And it looks like it still is. "Miss J" passed this link along.
http://www.dancesofvice.com
. It's a styled after a 1920's clandestine party, which were thrown by actress Alla Nazimova (who was Nancy Reagan's Godmother).

3) A.P.B.
Can you identify this woman? She comes from a 1980s TV show and both "schurupak" and I would appreciate finding out. She has that kind of awkward beauty I see in Annie Potts - though much taller (Annie is quite petite.)
KG Forum Thread Link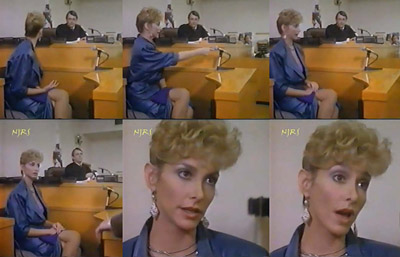 4) Transformers 2
I haven't got the time to see it yet, and the reviews (in spite of
Megan Fox in full leathers
) are pretty poor. And even though I haven't seen it, this review
is too funny
not to pass along.